The right selection of skin care products is very important for good skin care. Different methods of face masks, clay packs, foundations and lipsticks etc. affect the skincare routine. Similarly, different methods of skin care exist in different countries around the world. At the same time, one way of Korean skincare has become very popular in the trend. It is leaving its mark in the fashion market around the world. Let's know the special features of this Korean skin care trend, which has made it stand on top of the skin care trend.
New trend of Korean skin care – Skin Essence
The special feature of Korean skincare routine is that it works to clean your skin in many layers. While people compare it to the world-famous serum used for skincare. At the same time, the use of skin essences is a formula to moisturize the face in many layers. To understand what this skin essence is, you will not feel much difficulty. Skin Essence is neither a moisturizer, nor a toner, nor a serum. It is simply an amalgamation of all these products.
Read also: Floral Beauty Benefits: These 5 flowers are amazing for skin, know their beauty benefits
This can be an additional step in your skin care routine. It uses skin essences just after the toner is used and before the serum is used. However, it is lighter than a serum and heavier than a toner. Being a light potion, it moisturizes the skin and deeply hydrates it by seeping deep into the layers. A toner is the last step to remove small steps of makeup, and it dries quickly with the alcohol content present in it. A facial essence with a creamy texture is designed to penetrate deeply into your skin with active ingredients by hydrating and priming.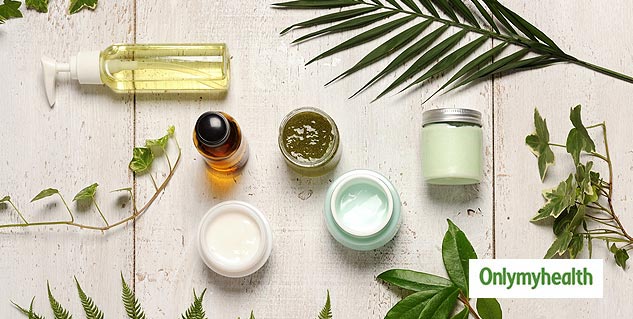 How Can You Use Skin Essence?
The mark of a good skin essence is when it balances the pH level of your skin in cleansing and toning. While it is beneficial for all skin types and thus it prevents the skin from getting dry and dehydrated. People with oily skin may opt for a skin essence rich in salicylic acid to balance sebum production.
Since skin Essence is not the same as water as a toner, take a few drops of Essence on your palms and apply it in your face until it is absorbed. Or start by gently starting from your chin and pour it into your skin and gently massage it on your face and move it upwards. This step helps to promote circulation. The best thing about skin essences is that they keep your skin beyond hydrating and moisturizing. This is because it contains its anti-aging element which enhances your skin for a long time. Moisturizing in this way helps to keep the skin cells supple, so that the effect of aging is rarely seen on you.
Read also: These 5 foods help to hide aging and keep the face young, know what is anti aging diet
https://www.youtube.com/watch?v=0U4PP0lOH_I
Choose skin essences according to skin type
Skin is never the same and each skin has different issues but we can use skin essences based on different types of moisturizers, cleansers and even facial skin. like-
For oily skin Essenes containing salicylic acid may be used to control sebum production or thermal water. At the same time, they are rich in vitamins, which is very beneficial for face.
For dry skin – Acaluronic acid or jojoba oil may be used for dry skin.
For dull skin – Dull skin always needs ingredients that provide a bright and radiant effect on them. In this case, you can use Essence enriched with gingy flora or niacinamide to wake up your skin in the morning.
Read more articles on Skin-Care
.